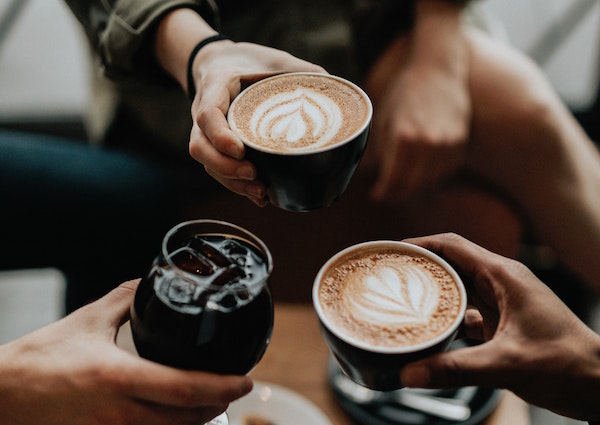 Finding the best Jura coffee machine is an enjoyable journey as you discover the array of features, modern styling, and high-quality craftsmanship that has become a trademark since Jura started making appliances in the 1980's. (1)
Jura machines make barista-quality beverages to suit any tastes, and our Jura coffee machine reviews can help you zero in on the exact model that's right for you.
Without further ado, here's our top 10 jura espresso machines of 2020 to aid your search today and help you make tastier, more complex, and more exciting coffee tomorrow.
Top 10 Jura Espresso Machine Picks At a Glance (For Those In A Rush!)
#1 Jura E6 (Editor's Choice)
The Jura E6 delivers an easy to use display, a sleek modern exterior, and the option to confidently brew two cups of your favorite drink at the same time, which makes it our top pick for coffee connoisseurs.
#2 Jura Z8
This Jura machine is our "best value" pick as its perfect for brewing two cups at a time, so you can cherish your hassle-free mornings together while the machine brews coffee and prepares the milk simultaneously using the dual ThermoBlock system and a one-touch operation.
#3 Jura A1
With a sleek black exterior, large (37 ounce) water reservoir, and three barista-quality drink presets, you'll be excited to wake up each morning for your morning brew, and eager to showcase this attractive machine in your home as it's our top pick as the best cheap (but good!) Jura machine.
Our pick that is best for small quantities is the Jura One Touch Micro 9 for its minimal footprint, adjustable dual spout, and programmable options that make it ideal for brewing satisfying cups of coffee faster so you can feel accomplished without putting in more effort than pressing a button.
#5 Jura Giga 5
The Jura Giga 5 is our pick as the best full-featured option thanks to its whisper-quiet features 12 creative barista-style drinks along with a dual adjustable spout so you can happily brew a variety of drinks in minutes and relax knowing the machine will be ready to go whenever you need another cup.
#6 Jura J6
If you want to feel tech-savvy and use an app with your coffee machine, the Jura J6 is our pick for least cleanup involved and it offers the same CLEARYL smart IWS filtering, automatic hassle-free cleaning, and adjustable dual spout as other models, but features an attractive silver exterior and a smaller footprint so you can proudly showcase it in any kitchen.
#7 Jura Z6
This intuitive machine harnesses advanced extraction technology, cleaning, and milk handling for barista-quality specialty drinks you can proudly serve in mere minutes which is why it's our pick for the best steamed or frothed milk.
This stylish coffee maker is our pick as the easiest option to program and it will spark joy as you experience the one-button operation, commercial-grade coffee bean grinding, and the ability to choose exactly how many ounces you brew for the most satisfying cup every time.
#9 Jura E8
The Jura E8 is our pick for the best customizable drinks options and features a space-saving design that doesn't skimp on features like programmable drink options, eight levels of strength for coffee, and an intuitive interface that will make you feel savvy.
#10 Jura A9
The Jura A9 features a compact design ideal for small spaces, and 12 programmable drink options so you can relax as you enjoy the intuitive one-touch interface, ultra-light milk foam, and Aroma+ grinder that gently grinds the coffee beans in half the time.
#11 Jura ENA Micro 1
The Jura ENA Micro 1 is our pick for the best compact espresso option and it features a compact design, one-touch operation, and minimal waste so you can proudly enjoy your eco-friendly coffee made with the perfect grounds produced by the multi-level grinder.
#12 Jura Micro 90
With six barista-quality drink presets, and an easy to navigate display, the Jura Micro 90 is our best for basic specialty drinks pick and it will make you excited to brew your coffee each morning, and the compact design and optional milk pipe make using this machine a breeze.
#13 Jura ENA Micro 5
The Jura ENA Micro 5 is our best compact with dual spouts pick and it offers fully automatic spouts, an intuitive menu, and a sealed coffee bean hopper so you can enjoy your brew hassle-free and confidently make high-quality specialty drinks in mere minutes.
#14 Jura ENA 8
With a stylish crystal patterned water tank that holds 37 ounces and a TFT color display, you'll love our pick for the most stylish machine, the Jura ENA 8, and it's ten specialty drink presets that will have you brewing your favorite beverage and feeling accomplished in minutes.
Jura Espresso Machine Reviews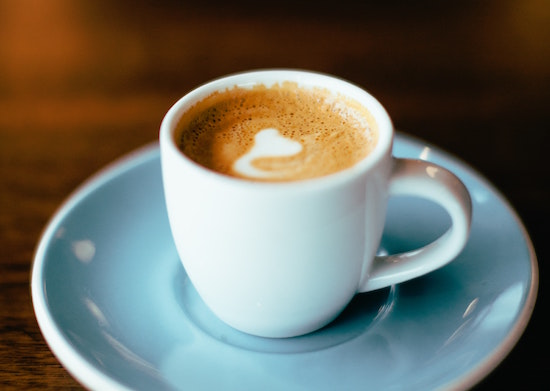 To further aid your search in finding the top-rated Jura for your unique taste, brewing requirements, and budget, check out our top ten Jura espresso machine reviews.
Here you'll find both compact, and full-sized devices, with pros and cons of each model to ensure you pick the best one for you.
These sleek looking appliances promise superior coffee, advanced technology, and a trusted brand name that helps ensure consistently excellent performance.
So, let's take a quick second to thank the coffee gods for Jura, then start with our #1-rated model of this year – the Jura E6.
#1 Jura E6 (Editor's Choice)
The Jura E6 coffee machine measures 17.3 x 11 x 13.8 inches and uses advanced pulse extraction to create aromatic coffee with robust flavor in minutes.
You'll also find options for several different preset drinks on the display in addition to the eight strength options that allow you to customize every drink fully.
Pros
A super quiet high-end grinder with 60% fewer coffee grounds leftover
Eight different strength levels for your brew
Includes presets for six specialty drinks
Cons
For the strongest drink, you have to brew each cup individually
Not compatible with any powdered coffee
The Jura Z8 Automatic Coffee Machine features a one-touch Americano setting that brews highly aromatic coffee by combining the coffee grounds and hot water in a unique way.
This machine also comes with duo ThermoBlock heating systems and two pumps that allow for faster drink preparation and the ability to prepare your milk at the same time.
This device also comes with all of the features you'd expect from a Jura machine, including Smart Connect app compatibility, RFID technology, and Pulse Extraction Process (PEP).
Pros
16 programmable drink options and five standard presets
A 3″ touchscreen display
Simultaneous drink and milk preparation to save time
Cons
Doesn't connect directly to a water line
The Jura A1 is a smaller machine, but it features a discreet design and a viewing window for the bean reservoir on the top, so you know when it's time to refill.
The control panel has intuitive options and features a conical burr grinder and CLEARYL Blue filter for the best-tasting coffee.
This device also has an adjustable spout so you can use mugs of different sizes for your beverages, and the self-cleaning feature reminds you to clean the device after 180 uses, so you don't have to keep track.
Pros
Single-touch preparation of three different drinks
37-ounce water tank and a 4.4-ounce bean reservoir
Precision Aroma G3 grinder
Cons
Shortest automatic shut off time is 30 minutes
The Jura One Touch Micro 9 is a compact, but mighty, coffee machine perfect for smaller spaces (like our #1 best espresso machine of the year) and great for those who want a simple to use, one-touch machine.
This device has a control panel on the top and a viewing window for the coffee bean reservoir, so you know when it's time to refill.
Whether you're savvy with coffee machines or not, this unit features the most straightforward operation when it comes to adjusting the spout, brewing a drink, or creating custom drink settings.
Pros
Height-adjustable spout to accommodate different cup sizes
Removable milk reservoir
One-touch operation for hassle-free brewing
Cons
Milk reservoir not included
The Jura Giga 5 coffee machine features two reservoirs for coffee beans so you can mix and match them for your drinks however you like. This device also features a cleaning program that rinses the machine after each use, and adjustable spouts allow you to use any mug.
The Giga 5 has instructions for each stage of drink preparation so you can make several kinds of coffee and other drinks such as Mango Lassi, or hot water for teas.
Pros
Dual ceramic disc grinders, adjustable spouts, and heating systems
Self-cleaning program and minimal parts to remove for cleaning
Dual coffee bean reservoir allows you to load two kinds of coffee beans
Cons
Water tray and coffee bean bin need emptying after each use (but this is a non-issue for us, keeping your machine clean is a must, my friend)
The Jura J6 now grinds coffee twice as fast as the previous design thanks to the Aroma G3 grinder that also preserves the coffee's aroma.
This device also features the Pulse Extraction Process (PEP) technology, so your drink is ready quickly without sacrificing flavor.
For a barista level drink, you can add milk foam from the dedicated spout that connects directly to a milk reservoir for convenience.
Pros
Compatible with the Jura coffee app and Cool Control milk cooler
Uses the CLEARYL smart filter with RFID technology
Newly re-designed storage compartment that is dishwasher safe
Cons
The milk frother could be a bit hotter on the default setting (but that's us being nit-picky)
The Jura Z6 has onboard milk foam and milk dispensing that switches automatically, and the extraction time for this machine ensures a highly flavorful drink regardless of its complexity.
This device focuses on specialty drinks, and the forward-facing display is intuitive, which makes this machine self-explanatory to use.
The Jura Z6 also has a fully functional self-cleaning system and customizable options for drink strength and milk temperature.
Pros
Easiest one-touch espresso brewing of any Jura model
Perform maintenance on this machine by pressing a single button
Switches between milk and milk foam for drinks automatically
Cons
The automatic rinsing depletes the water reservoir a tad faster than other models (but at least your machine stays clean – on autopilot)
The Jura Capresso Impressa F8 makes an Espresso in under 60 seconds by pushing a single button.
This device also makes other especially drinks and features a solid-steel conical burr grinder and a ThermoBlock system that doesn't allow coffee ground and water to touch aluminum and degrade the flavor.
There are also three strength settings, an unlimited hot water feature, and programmable steam.
Pros
Fully automatic cleaning function for all parts
Easy to follow 11-step programming for custom drinks
Brew anywhere from 1 ounce to 16 ounces
Cons
It's a tad noisier than machines with ceramic conical burr grinders
The Jura E8 features the high powered and precise Aromag3 grinder and the Pulse Extraction Process that creates perfect cups of coffee every time. This device can handle 12 programmable specialty drinks and features an eight-level strength option for coffee.
You can find this machine with housing in both black and chrome to match your decor, and there is also a milk frother, and adjustable spout to accommodate various cup sizes.
Pros
Full-color display with icons
6-level Aromag3 coffee bean grinder
Sleek chrome and black exterior
Cons
The instruction manual has some confusing content
The Jura A9 has an intuitive touchscreen display that allows you to choose from 12 preprogrammed specialty coffees and whether you want to brew one cup or two simultaneously.
This machine also has the Aroma+ grinder and milk foam technology for consistently barista-quality drinks and a design that features a small footprint, clean lines, superior craftsmanship, and high-quality materials.
Pros
Adjustable, light up spouts
An energy-saving mode that turns on after 5 minutes
Compact design with a modern, sleek exterior
Cons
Smaller water reservoir than other models (36 ounces)
Maximum 8-ounce brew per cup in each cycle
The Jura ENA Micro 1 has one of the more compact designs offered by Jura, and this device makes amazing espresso, coffee, and ristretto with the touch of a button.
Users can choose any combination of water and beans they wish, and the slim profile of the machine makes it easy to fit in small spaces.
The water reservoir is 37 ounces, and the coffee bean reservoir is 7 ounces, so you can enjoy your coffee and only have to refill the machine about once a week.
Pros
One-touch operation for espresso, ristretto, and coffee
Single-serving design with minimal waste
Coffee beans go through a multi-level grinder
Cons
No preset option for hot water on demand
The Jura Micro 90 boasts a self-explanatory operation panel that includes slotted buttons and a single rotary switch for easy menu navigation so you can quickly brew your drink anytime.
This device is compact but still has a large 37-ounce water tank and a 4.4-ounce bean reservoir.
This coffee machine comes with six barista-quality drink presets, some of which incorporate milk, and a removable milk pipe that is easy to clean and durable.
Pros
Brew quantity for short drinks ranges from 0.5 ounces to 2.7 ounces
Intuitive display with slotted buttons and a rotary switch
One variable brewing unit for both coffee and milk but separate spouts
Cons
Water tank and tray need frequent refilling/emptying (but for coffee of this quality it's not a huge deal in our opinion)
For brewing two cups at a time, you can't go wrong with the Jura ENA Micro 5 that has spouts that move automatically for one or two cups. These spouts adjust from 1.2 inches high to 4.4 inches tall.
Coffee dispenses at a rate of up to 15 bars of pressure thanks to the durable and powerful pump inside the machine.
This device also has an intuitive but straightforward navigation window and accepts powdered coffee products for different specialty drinks.
Pros
Sealed 4-ounce coffee bean container keeps beans fresh
Coffee spouts rotate automatically for one or two drinks
Spouts move to accommodate any cup or travel mug under 4.4 inches
Cons
The spouts might be a tad too low for some taller travel mugs (but you can always still fill them up, not too hard, right?)
The Jura ENA 8 offers a more stylish overall appearance thanks to the unique crystal-patterned cylindrical water tank that holds 37 ounces.
The maintenance on this machine is rather easy as well since it's mostly automated, and you can program custom drinks or use one of the ten barista-quality drink presets.
This machine can brew a drink in under 60 seconds. The conical burr style AromaG3 grinder also offers up optimally ground coffee beans with minimal waste.
Pros
A uniquely patterned cylindrical water tank
2.8 inch TFT color display that's easy to use
Uses the CLEARYL Smart mini filters or the CLEARYL filters
Cons
The cleaning process is not fully automated
Buyers' Guide (How to Buy the Best Jura Coffee Machine for You!)
Jura coffee machines are renowned for their quality, but the myriad of options can make finding the perfect machine seem deceptively daunting.
Read our buyers' guide below for the three key steps to finding your perfect Jura and other helpful information to aid you in your buying process.
#1 Know These Key Terms, Then Essentially – You're an Expert
There are some helpful terms used with Jura machines that refer to the unique technology used in these exceptional coffee machines.
If you're curious to learn more you can find a full list of terms and symbols on the Jura website but we've made a list of the most useful ones below. (2)
"The Aroma+ Grinder"
The Aroma+ Grinder is a unique grinding mechanism with finer teeth that guarantees a consistent grind for your machine's life.
This design also reduces the time it takes to grind your coffee beans by up to 50% and also dramatically reduces the noise from grinding. This particular design also helps cut down on waste while also bringing out the flavor of the coffee beans.
"Bypass Doser"
A Bypass Doser gets used frequently for espresso, and it's a chute that accepts only pre-ground coffee.
Not all Jura machines have a Bypass Doser, but if you often crave an espresso, it can be a worthwhile feature to consider.
"TFT Display"
The TFT display on your Jura machine is located on the front or top of the device, and you will also see a dial that allows you to switch between options.
Some Jura models will have buttons instead of a "rotary switch," which will enable you to select different options from the menu, which includes pictures and text for interactive and intuitive navigation.
"IWS (Intelligent Water Systems)"
This system in your Jura machine uses RFID technology to automatically detect the water filter and water in the reservoir to ensure it is safe and effective for use.
This system also plays an integral part in how the water and coffee grounds meet inside your machine to ensure flavorful beverages.
The fine foam technology is another Jura feature that creates a superfine milk foam or froth that lasts longer than other coarser foams.
This technology works with the Connector System inside the machine where milk gets measured, warmed to a precise temperature, and frothed using air. This process makes a milk foam with a truly delightful mouthfeel that is well suited for decorating any drink. (3)
"IPBAS"
IPBAS stands for Intelligent Pre-Brew Aroma System, which works to create consistency between every drink that you brew.
This system allows coffee lovers to enjoy brews that take full advantage of the flavor profile of any coffee, while also controlling how the water and coffee interact during the brewing process.
"PEP"
The Pulse Extraction Process created by Jura ensures that your hot water and coffee grounds meet and mingle for precisely the right amount of time and in just the right conditions.
Pulsing water through the grounds allows for a better and more flavorful brew in an astonishingly short amount of time.
"CLARIS Filter System"
The Claris Blue filter cartridge from Jura purifies the water used to brew coffee so you can enjoy the same flavor and aroma in every cup without any strange tastes.
This filter features a design intended for modern Jura machines, and it contains minerals that reliably filter the water without leaving deposits in the device itself.
This filter also prevents scale, renders water truly tasteless and free of debris, and leaves behind select substances such as fluoride that are important for your health.
#2 Look for Features that Excite You and are Tailored to Your Needs
Many Jura automatic coffee machines carry the label of "super automatics" as they conduct much of their maintenance, cleaning, and brewing using internal mechanisms. These functions are also performed with little interaction from the user aside from filling the reservoir with coffee beans and water and pushing the buttons to initiate brewing.
The features of your Jura machine can make the task of brewing coffee a much more rewarding experience if you consider the different options provided by various models.
For example, in a home with multiple coffee drinkers, the ability to brew multiple cups simultaneously can be a huge time saver, and if you often take your coffee to go, adjustable spouts make using those vessels much more carefree.
Another feature that users love is the ability to save your custom drink settings, which makes brewing your perfect drink a luxurious experience. Simply place a cup under the spout, push the correct button on the menu, and wait as the machine does all the work in only a few minutes.
Color displays give the Jura machines a more modern feel, and many users find it exciting to test out the various programmed drink settings for beverages they've never tried. The lack of cleaning involved after each use is another huge factor for many users. Jura machines have a self-cleaning program and that means you'll spend less time cleaning the machine but the device will still be hygienic. (4)
Jura machines create top-notch milk foam cup after cup, and they also use the same modern PEP extraction process to ensure flavorful coffee. (5) However, if you are a die-hard espresso fan, you may want to consider a unit with a bypass doser that allows you to use powdered coffee for specific applications.
If these options seem dizzying to you, don't worry! Many Jura models include most, if not all, of these features once you look at the models above the base version, so you're really only deciding between the more advanced features.
An example of this would be how many programmable drink options there are, the number of spouts, the location of the display, or the size of the coffee bean or water reservoir.
#3 Find the Top Deal
Getting the right Jura machine is about more than just pricing, it's about finding the machine that will make you excited to get up each morning and brew a cup of coffee.
Our site offers a number of Jura machines to choose from so you don't have to go farther than a few clicks to get exactly what you want.
You can always visit the Jura website which allows you to set up a customer account and easily ask any questions about your machine that come up. (6)
If you don't mind a refurbished Jura machine , you can also find those at a discount on the Jura website, but the stock is limited to only a few models. (7)
You can check back occasionally to see what new refurbished models Jura stocks, and our site offers a full range of new Jura machines so you can get exactly what you want.
Frequently Asked Questions (FAQ)
Why are Jura automatic coffee machines so expensive?
Jura automatic coffee machines use high-quality materials and a precise level of craftsmanship that is difficult to find in other coffee machines; unless you're looking at our top coffee maker reviews with our most highly-reviewed models.
There's a reason that users often refer to Jura machines as the "Swiss watch of coffee machines," and the coffee they deliver is as good or better than what you can buy at your local coffee shop.
One reason these machines are so expensive is that they use a lot of different technology to brew incredible drinks consistently.
Then that is coupled with an extremely easy to use interface that often involves pushing a single button. This intuitive design not only cuts down on cleaning time, but it makes this type of machine easy for less-tech-savvy people to use.
Jura machines also outlast much of the competition when adequately cared for, and their footprint is comparable to machines with far fewer features and capabilities.
Other brands also lack a hygiene guarantee as thorough as Jura's. (10)
Also, other brands often require that you disassemble parts of your machine after each use for cleaning, whereas Jura machines self-clean at the touch of a button.
How much maintenance is involved?
Jura machines feature a unique filtration system that removes limescale and other impurities in your water so they can't build up inside of the machine and impart flavors or cause mechanical issues.
You'll need to run the self-cleaning feature regularly, but the machine either runs this itself after you prepare your beverage or reminds you of the required maintenance, which shouldn't be all that frequent.
One thing to note is that you'll need to use the Jura brand maintenance products with your machine as these are phosphate-free and specially designed for the materials inside of the device. Descaling isn't necessary, but you'll want to ensure that the water reservoir gets cleaned regularly and that the milk cup is kept refrigerated and washed between each refill.
There really isn't much in terms of maintenance with Jura machines, and their brand of cleaning tablets keeps the internal workings of the device in excellent condition. Depending on the type of machine you buy and how often you use it, you may end up doing more maintenance like replacing filters or running cleaning cycles.
Filters need changing every two months or after every 50 liters of water have gone through the machine.
What kind of water should I use in my Jura coffee machine?
Regular tap water is fine to use in your Jura machine, and you should avoid using mineral water due to it's high calcium content that can leave residue behind. The filtration system on your Jura machine will remove impurities like chlorine that can harm the machine and impact your beverage's taste.
The filter system leaves some minerals in the water to help with the flavor of the coffee. The CLARIS filter is sophisticated enough to distinguish between impurities and optimize the water for brewing. Even if your home comes fitted with different water filtering systems that remove contaminants, it's best to use the CLARIS filter to ensure consistent flavor and aroma in your coffee.
How does the self-cleaning function work on Jura machines?
There are two functions on your Jura machine that keep it hygienic, functioning, and ensure that it works for many years.
The rinsing cycle occurs after each beverage is brewed and uses very hot water to rinse away milk, fats, and other debris left behind.
There is also an automatic self-cleaning feature that uses proprietary cleaning tablets from Jura specially designed for the types of materials found inside of the machine.
It's not a good idea to use just any cleaning products with your Jura machine, and only the Jura tablets are guaranteed not to cause damage to your machine.
A single cleaning tablet is enough for one thorough cleaning cycle, and the water temperature reaches 80-degrees Celcius to ensure that all germs get killed off, and that stubborn coffee residue, fat, and other oils get removed completely.
There is also an integrated cleaning system for the milk system that involves rinsing and cleaning to ensure that each part of your Jura is hygienic and produces a drink that is safe to consume.
If you decide to postpone cleaning your Jura, you will find that more residues and other debris will build-up, and the taste of your coffee is ultimately affected.
In particular, removing fats and oils from the brewing unit is essential for brewing consistently good coffee as these deposits can scorch, dislodge, and end up in your drink, causing a burnt, bitter, or slightly off taste if enough of them are present.
Putting off cleaning cycles will also shorten your Jura's life and may cause damage to internal components.
How should I store the milk I use with my Jura coffee machine?
You should always use fresh milk with your Jura machine to ensure the best possible flavor and mouthfeel. For making milky drinks, we don't recommend putting the milk pipe directly into the milk carton as this can introduce unnecessary bacteria and germs into the carton and your Jura.
Jura milk containers are approximately the size of a travel mug and fit easily into any fridge. This much milk is typically enough for several drinks, but if you need more, you'll want to wash the container prior to refilling it to ensure it's hygienic.
The Jura containers guarantee perfect storage conditions and prevent bacteria growth, but you can use any container that you like as long as it keeps the milk sealed and fresh during storage.
Jura offers multiple milk storage options, including a basic glass container, a stainless steel vacuum milk container, and the Cool Control unit that keeps your milk at a continuous 4-degrees Celsius.
With each of these container types, cleaning is required, and that includes cleaning the milk pipe that carries milk from the reservoir into the machine.
How does the milk system work with my Jura machine?
Jura offers different types of milk storage units, and some of them need refrigeration, while the Cool Control unit works independently. To make a milky drink, you'll need to connect the milk storage container using the milk pipe before making a selection on your machine.
If you choose not to purchase a milk storage container from Jura, you can use a dedicated container of your choice, provided the milk pipe can reach the liquid stored inside. If you do not want milk in your drinks at all, then a milk storage container is not necessary.
Jura milk containers feature optimizations for hygiene, and their carefully selected materials and creative design allow these units to maintain ideal temperature conditions and keep out bacteria by using close-fitting connectors.
The temperature of your milk matters when it comes to producing high-quality drinks, and the best quality milk foam and 4-degrees Celsius is ideal. The Cool Control milk container uses active cooling to maintain the best temperature, but the stainless steel vacuum container uses insulation, which works just as well.
You can also use the standard Jura glass milk container or another container of your choice and remove it from your fridge just prior to using it to make a beverage. As soon as you finish with the container, you'll want to return it to the refrigerator to maintain freshness.
Temperature absolutely plays a factor in the milk foam's quality and your resulting drinks as the Jura machines get calibrated to accept the milk at a specific temperature during the brewing process.
If you want your milk foam or drink hotter than the standard setting, you can adjust this feature on your Jura and even add it as a saved drink preset if you wish.
Do I need to clean the milk system all the time?
Jura coffee machines feature a unique milk system cleaning feature that doesn't take any extra effort on the part of the user. The automatic cleaning system rinses the pipes to ensure proper hygiene and the best possible drink flavor.
You should run the cleaning program after each drink making session to rinse away any fats and other residues that remain. This process is completed with the touch of a button and doesn't require that you wait around for the process to finish.
You'll want to clean the milk pipe regularly, and plan to replace it every three months or so. If you enjoy milky drinks every day, changing the milk pipe more often is probably necessary to maintain high hygiene standards. The milk pipe connects using air-tight close-fitting connectors, which easily disconnect for cleaning or replacement.
Where can I get maintenance products for my Jura?
Getting maintenance products for your Jura is easy and you can purchase them online at the Jura website. (11) Stores like Williams Sonoma and Sur la Table sell specific products, and Jura's impressive customer service line is available if you have any questions or concerns.
On the Jura website, you can purchase all kinds of filters, cleaning tablets, and even coffee beans specific to Jura machines. There is also a selection of milk system cleaners, decalcifying tablets, and other accessories. Your Jura will let you know via the display when cleaning tablets or decalcifying tablets are necessary.
If you experience issues with maintaining your Jura, or if you get an error despite performing the maintenance that the machine requests, it's best to contact Jura's helpline to find the solution that will work best for your specific machine.
Since these types of coffee machines include so many mechanized parts, the Jura customer service representatives are the best source of information when it comes to finding the right solution. Sometimes the solution is simple and involves navigating through some menu items, but if your machine needs service, a representative can walk you through the process.
Which is Better, Jura, or Delonghi?
For many coffee connoisseurs comparing beverages produced by Jura and Delonghi yields obvious differences, and when it comes to quality coffee and coffee machines, you'll want to consider the flavor, craftsmanship of the machine, the cleaning and maintenance, and other essentials like milk foam quality.
The flavor of the coffee you make with a Jura is going to be different than what you get from Delonghi.
Jura machines feature a design intended to mimic coffee flavor that you would get from a coffee shop, and in some cases, their machines produce even better coffee.
Jura coffee makers also have mechanisms to extract every bit of flavor possible from the grounds while Delonghi machines fall somewhere between espresso and the flavor of a traditional filtered coffee beverage. That difference may seem trivial to some, but it's significant enough to notice for many coffee enthusiasts.
How Jura machines create milk foam is another point worth discussing as these devices produce distinctively fine foam. Jura uses a unique system that pushes tiny air bubbles into the milk, and the resulting foam has a more dense structure.
This novel method creates outstanding milk foam that can hold up to decorating drinks and provides a remarkably satisfying and smooth mouthfeel. (12)
Delonghi machines produce a milk foam that is far less firm and borders on milk bubbles, which performs poorly when decorating a drink. Delonghi machines may work well for those who are not into milky drinks or who don't necessarily need barista-quality drinks each morning.
Many people like the cheaper Delonghi appliances, but the build quality of Jura machines is undeniably superior and well thought out. (13)
The somewhat generic feeling that many get with Delonghi coffee makers is very different from Jura machines whose every detail screams precision quality.
Many users have compared their Jura machines quality to that of a Swiss watch, and these machines get built with high-quality components and top-tier manufacturing processes.
Unlike Delonghi, Jura makes careful and consistent updates to their machines based on feedback they receive, so their coffee machines continue to improve.
The cleaning and maintenance of Jura machines is another area where they outshine Delonghi, who specialize in removable parts for routine cleaning.
Jura keeps the machines in one piece and has devised a specialized self-cleaning function to minimize the labor involved in keeping the device hygienic and in good working order.
How Long Should a Jura Coffee Machine Last?
The average Jura machine will last approximately 5-7 years for most users, although many report their machines have lasted up to 10 years.
Regular maintenance, cleaning, and general care help to extend the life of your Jura. You should always use the Jura brand maintenance products, which feature special ingredients for the very carefully chosen materials used to make the internal parts of every Jura machine.
Common issues with Jura machines are occasionally something you can easily remedy, such as clearing out the coffee bean chute as needed. Many repairs are not suitable for at-home fixes, but Jura offers servicing for all of their models and uses trained technicians at designated repair centers.
You can work directly with Jura for both warranty and non-warranty repair work for the entire life of your machine, and the brew units may need servicing on occasion depending on how often you use your machine.
Keeping up with repairs to your Jura can add years to its life when coupled with routine maintenance and care. (14)
Are Jura Coffee Machines Worth the Money?
There's a lot to consider when you're shopping for a Jura automatic coffee machine, and beyond the myriad of features, cool technology, and precision craftsmanship, the next thing you'll probably notice is the price tag.
These machines are pricey for sure, but if you regularly pay for coffee from a coffee shop, you may actually save some money by buying a Jura and making your beverages at home. The time it takes for your Jura machine to pay for itself will vary based on your consumption habits, but couples may find that it takes as little as 6-12 months.
Once you get the Jura set up, you'll be surprised how customizable it is, and if you don't like certain aspects of your drink, you can tweak them until they're perfect. For example, if the preset adds more milk than you'd like, you can adjust the ratio once and save it, so the machine makes it that way every time from that point forward.
That kind of customization is hard to find on less expensive machines, and if you do find it, the build quality will be far less than a Jura. Quality control is also a common issue with many coffee maker manufacturers, but Jura has a unique reputation for high attention to detail in this area as well.
Many users adjust the factory settings, so their coffee is hotter or larger, and it's this kind of attention to detail that makes the Jura machines a unique find in the world of "super-automatic coffee machines."
The lack of cleaning required is another much-loved feature of these machines, and if you have guests, you can also make other beverages like tea or hot cocoa.
If the lack of maintenance and labor involved with these machines isn't enough to convince you, the drink-making versatility surely will.
Throughout the week, you'll be able to enjoy any beverage from the menu without having to set up the whole machine at the start. Milk gets stored in a container that resembles a travel cup, and that waits in the fridge for when you need it.
If you want milk drinks, you can specify what type and the machine knows just how much to add. There's also no cleaning here aside from pushing a button every now and then for the self-cleaning function to run. The coffee you make using this machine gets produced through a fully automatic process, which means it's often better than what you'd get from a coffee shop.
Few coffee makers out there will last as long as a Jura machine, and even the ones with fewer parts or more computerized options struggle to make coffee as superbly as a Jura.
This type of machine can easily make one cup of espresso or several if you have a dinner party. Its ultra-quiet operation won't detract from the delicious beverages you can serve up in only a few minutes.
The Bottom Line: Should You Buy a Jura Coffee Machine?
Now that you've looked at our most highly reviewed options of the year here at Freshys Coffee Blog with their pros and cons, buying the top Jura coffee machine for you should be much easier. Ultimately, it comes down to finding one that fits your needs in terms of brewing capabilities, features, and the overall size and design.
If you're still unsure of which machine you should go with for your home, we highly recommend our top pick, the Jura E6. The Jura E6 offers six specialty programmed drinks, a full-color display that's intuitive to use, and quiet operation so you can brew yourself a cup without disturbing anyone else in your home.
The Jura E6 delivers a sleek design that proudly fits into any home, and you can brew two drinks simultaneously, reduce wasted coffee grounds, and experience aromatic and flavorful coffee at the push of a button.
References
https://us.jura.com/en/about-jura/company-portrait/company-history
https://us.jura.com/en/customer-care/terms-and-symbols?page=1
https://us.jura.com/en/about-coffee/Barista-Overview/flower
https://www.jura.com/en/support/maintenance-advice/tuv-certified-hygiene
https://us.jura.com/en/about-jura/coffeebreak-das-magazin/pep
https://shopjura.com/
https://shopjura.com/factory-serviced.html
https://www.groupon.com/coupons/jura
https://www.overstock.com/Home-Garden/Coffee-Makers/Jura,/brand,/43/subcat.html
https://www.jura.com/en/support/maintenance-advice/guaranteed-hygiene-using-milk
https://shopjura.com/jura-care-products.html
https://www.ricardocuisine.com/en/articles/food-chemistry/521-the-facts-about-milk-foam
https://www.delonghi.com/en-us/products/coffee-and-espresso/coffee-makers/automatic-coffee-makers
https://www.seattlecoffeegear.com/learn/coffee-101/articles/lifetime-maintenance-espresso